Annual Car Show Sponsored by Honor Brewing Co. and G&C Auto
July 23, 2022 @ 11:00 am

-

3:00 pm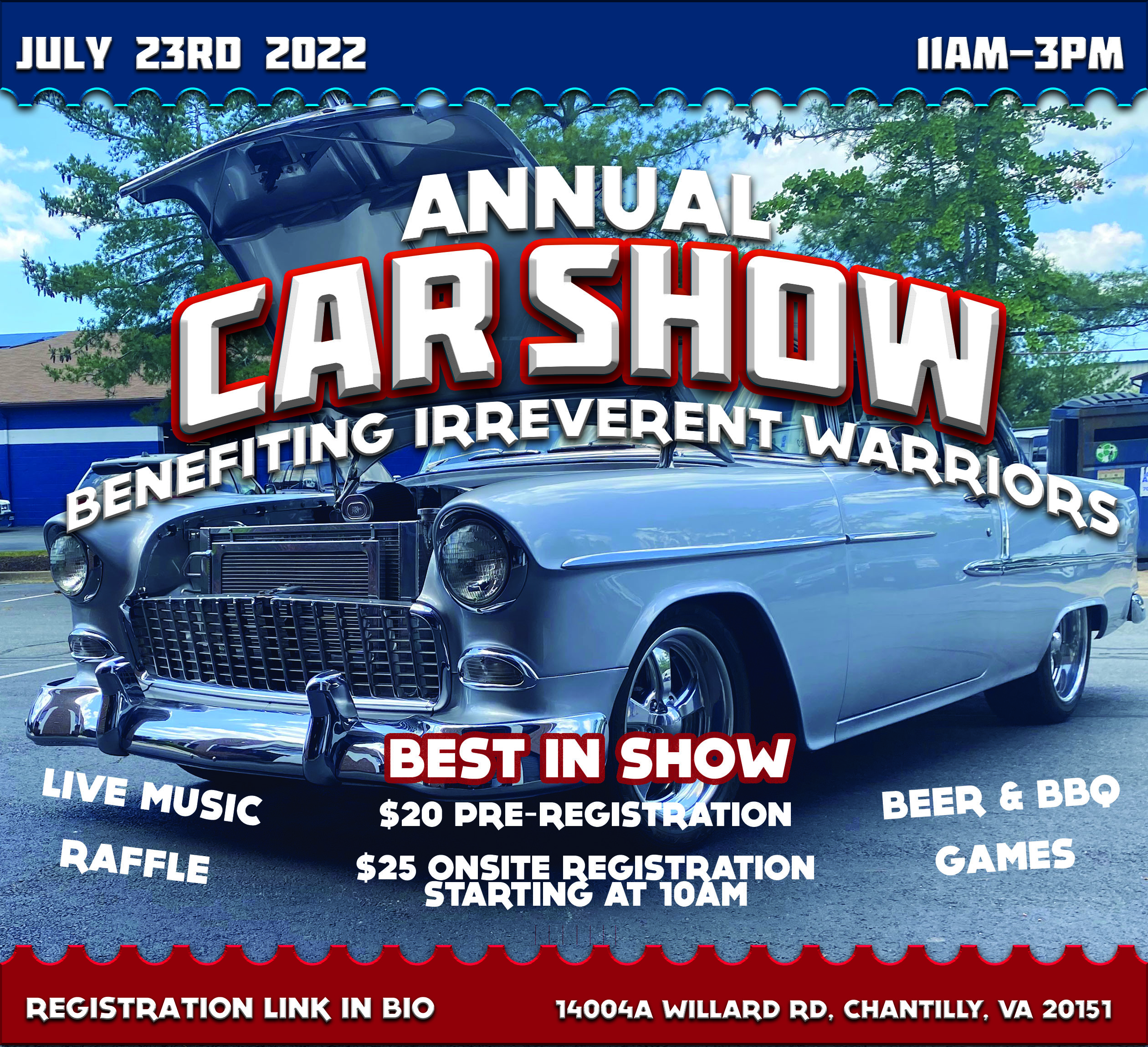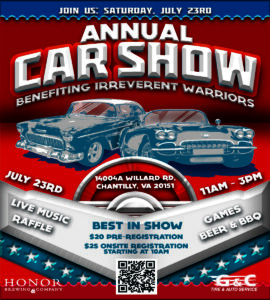 Pre-Registration $20
All proceeds benefit Irreverent Warriors DC Chapter
Irreverent Warrior Mission:
We bring veterans together using humor and camaraderie to improve mental health and prevent veteran suicide.
Irreverent Warrior Vision:
Irreverent Warriors will be the force that unites the Veteran community and drives a healthy culture within its members.
Through creative engagements, events, and strong Veteran-based support networks, we will be known as the catalyst for improving the Veteran outlook.
We will be the most effective Veteran community in the United States.
Irreverent Warrior Core Values:
We focus on the veteran; they are the reason we exist.
We create a culture of love and respect where all irreverent warriors are welcome.
We operate with honest and transparent communication in all that we do.
Our humor is fundamental to facilitating social connections, eliminating isolation, and improving mental health.