Made with Pride. Served with Respect. Shared in Tribute.
Our mission is to honor all those who have served, and to make great beer! We are dedicated to ensuring that those men and women who made the ultimate sacrifice will never be forgotten. Every beer is a celebration of the soldiers, and we are honored to continue to tell their stories. Let's raise a glass and cheers to freedom, and to those who courageously and proudly served our country.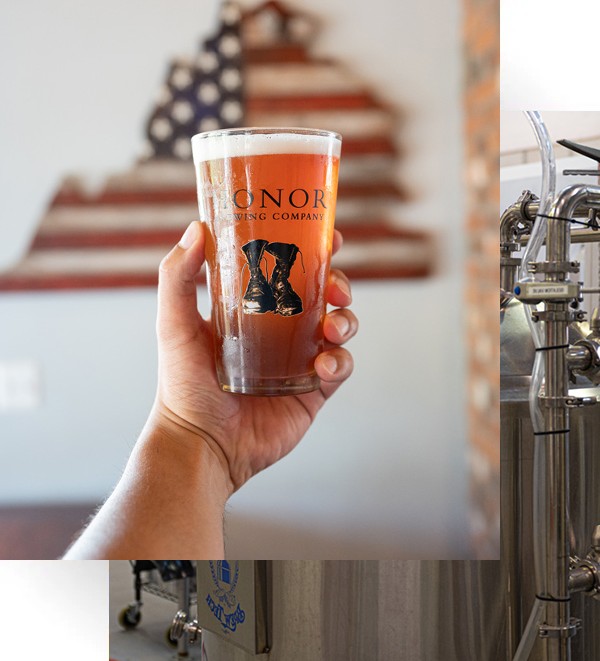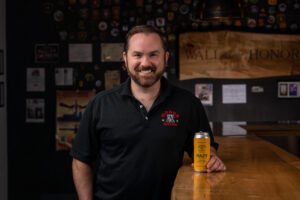 Greg Fleehart
Director of Brewery Operations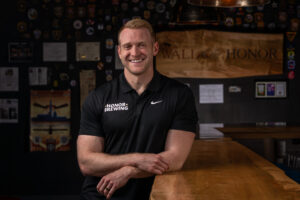 Bobby Wieler
Director of Sales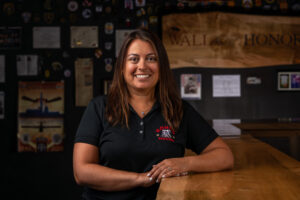 Rachel Cage
Director of Operations
Madeline McMahon
Director of Marketing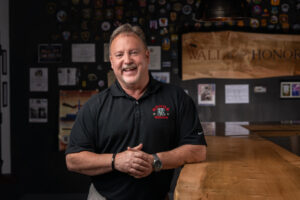 Blair Meason
Pit Boss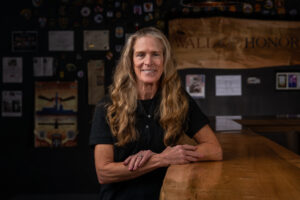 Pat Larsen
Brand Ambassador Manager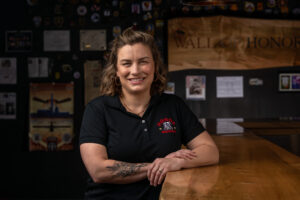 Hayley Peters
Logistics Supervisor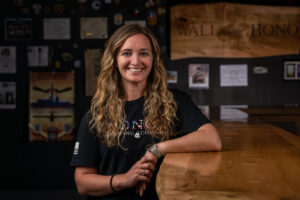 Amanda Stepp
Financial Controller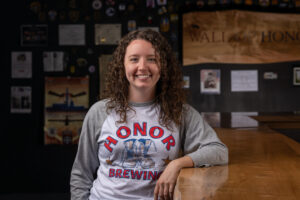 Leighanne Perry
General Manager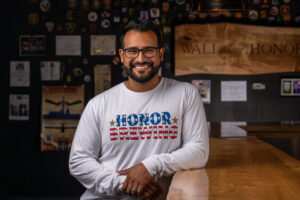 Andrew Marquez
Brewer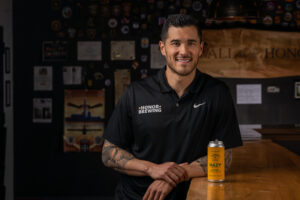 Kevin Jill
Sales Representative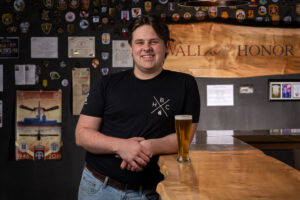 Jacob Scheetz
Bartender
Is home far from us? No Sweat! We now ship across the country!
Honor Brewing Company is located in Chantilly, Virginia, and was founded by Army veteran, Allen O. Cage, Jr.  After retiring from the military in 1996, Allen founded a successful payment processing company in Northern Virginia, which he owned for over 20 years. With his military background, Allen felt it was important to start a business that would not only honor those who served this country, but to ensure that those who made the ultimate sacrifice would never be forgotten. In 2012, he started making Honor Wine out of California and began brewing Honor Beer in 2014, using a contract brewery in Pennsylvania.  Although there was no official brewery or tasting room at the time, Allen and his team were committed to their mission of making great beer and keeping the fallen soldiers' memories alive. Through their support of various charities and 501(c)(3)'s, throughout the country, Honor Brewing Company began connecting with Gold Star Families; the immediate family members of those who lost their lives during active military duty. These Gold Star Families and Honor Brewing Company have built bonds that will last a lifetime, and the Honor team is committed to making sure that their loved ones' names, faces, and stories will always be remembered.
In designing the Chantilly tasting room, Allen was looking for something different and unique. He found it in the bar top, which is made using wood from a 76-year-old tree found on the grounds of Fort Belvoir. Photos, patches, and other mementos belonging to military veterans and fallen soldiers, are proudly displayed on the tasting room's Wall of Honor.  Currently, there are 16 specialty beers on tap, with one new beer featured each month that is exclusive to the tasting room. With a diversity of offerings, there is something for everyone, whether you're a Double IPA lover, a wheat beer fan, or somewhere in-between. Each tap handle displays a military dog tag featuring the name of one of our Gold Star Families' sons or daughters who made the ultimate sacrifice.
The tasting room also features award-winning BBQ, cooked on a 8 foot Lang smoker. With a menu changing weekly, delicious options such as pulled pork, smoked chicken, ribs, and brisket, are offered, as well as hearty sides. A 35,000 square foot facility is planned to open in Loudoun County, which will feature an event center, a restaurant, and a large outdoor area. Honor Beer is currently distributed in nine states, and can be found in various restaurants throughout the Virginia, Maryland, and D.C. area. On the bottom of each can of Honor Beer is the name of a soldier who selflessly gave their life so that we can cheers to freedom.
This beer is perfect for a summer day
Enjoyed the All American Blonde Ale. Smooth and consistent, this beer is perfect for a summer day. It's awesome this brewery is veteran owned and honors those who have served. Proud to patronize them and will do so again.
Arthur Swift
Google Review
The Warrior IPA is super smooth with well balanced hops and and sweet malt. I will be back, that is for sure!
My boyfriend and I are huge fans of this brewery and could never get it by us. So I reached out to the owner/manager about how I was passing through and would love to buy some beer. Although they were closed, he opened for 15 minutes while I swung by and was incredibly accommodating and helpful.