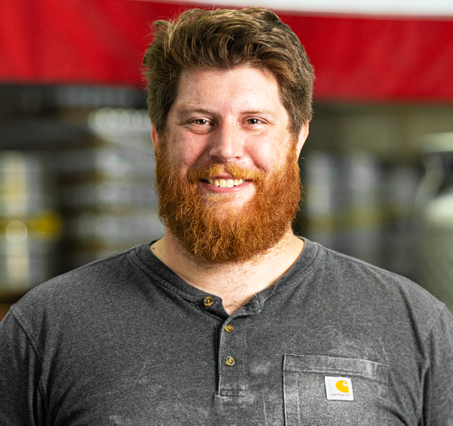 Favorite Honor Beer:
Classified IPA, but they're all my babies, so my answer may change next week!
"Every beer is a celebration of soldiers that gave us the Freedom to Brew Great Beer. " - Wesley
Wesley grew up locally in the Mount Vernon area of Alexandria, Virginia.  While working as a teacher, Wes also worked part-time at Fairwinds Brewing Company in Lorton, VA, and Queen City Brewing in Staunton, VA, and discovered his passion for beer and the brewing process. He began brewing for Honor Brewing Company just over a year ago.  Wesley's attention to detail and commitment to producing top-quality, premium beer are what sets Honor apart from the rest.  He enjoys the challenge of creating a diverse beer menu, one that is approachable for novices and connoisseurs alike.
A few words from our founder and general manager.
This beer is perfect for a summer day
Enjoyed the All American Blonde Ale. Smooth and consistent, this beer is perfect for a summer day. It's awesome this brewery is veteran owned and honors those who have served. Proud to patronize them and will do so again.
Arthur Swift
Google Review
The Warrior IPA is super smooth with well balanced hops and and sweet malt. I will be back, that is for sure!
My boyfriend and I are huge fans of this brewery and could never get it by us. So I reached out to the owner/manager about how I was passing through and would love to buy some beer. Although they were closed, he opened for 15 minutes while I swung by and was incredibly accommodating and helpful.